TechBirmingham thrives through its immensely talented and diverse group of member companies. Meet our Member Companies is an ongoing Q&A series highlighting this group of movers, shakers and makers in B'ham's tech industry.
Meet Stephanie Anderson, CEO & Co-Founder of Doc24Seven. She was born in Jasper and has lived in Birmingham the last five years. Read on to learn more about Doc24Seven and the great things they are doing in Birmingham and beyond.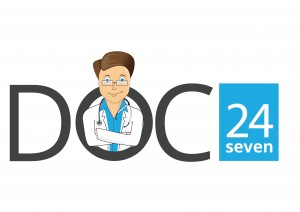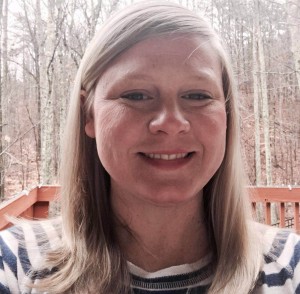 Hi Stephanie! Let's get started — Tell us more about Doc24Seven.
Doc24Seven is a simple cloud based Healthcare Service Portal (focused on Tele medicine) that is user friendly, cost effective and secure – healthcare for everyone, anytime, anywhere.
We are a lean startup company with 3 employees based out of Innovation Depot. Each of us focus on different things ranging from software development to healthcare regulations.
Each day brings new challenges and opportunities from making presentations to a group of Healthcare Professionals or Investors to meeting with patients and getting their feedback on what we have built so far and how we can improve it. It is amazing to get an opportunity to work in a field we love and get to meet so many incredible people on a daily basis.
What do you think is the biggest misconception about your field?
The healthcare market is vast, about 2.9 trillion in healthcare expenditures in 2013 alone. The biggest misconception about the partnership between healthcare and IT sector is that it will lead to raised cost and failed ventures which is unfounded to say the least.
Telemedicine and healthcare IT companies are working hard to change peoples perspective. To set the matter straight, the job of telemedicine is not to replace the existing doctor-patient relationship but to extend that said relationship by recreating in-person experience for both patient and practitioner.
Not all doctors are available 24-seven, but we get sick regardless of standard office hours. When a hospital offers telemedicine service, patients can receive care from providers who can securely access their medical records and ensure patients records are promptly updated at the end of the visit. This is in the best interest of the patient and their ongoing care with their primary care physician.
What exciting news or product/service announcements does your company have on the horizon?
Doc24Seven was chosen as a semi-finalist for a national pitch competition at SUP-X: The StartUp Expo, the premier annual conference that brings together startups and investors from across North America.
We were chosen from among hundreds of online applications and via tech accelerators, angel groups and venture funds from throughout the US and Canada.
Doc24seven will compete for $50K in prizes against 50 startups from 28 North American Cities on February 16-17 in Ft. Lauderdale, FL.
How do you feel about B'ham's tech scene?
Being born in Jasper, Alabama and having traveled to various parts of the world while proudly serving in The United States Air Force, I haven't seen a tightly knit community as we have here.
Even though we are a young and upcoming city as far as Information Technology is concerned we are making huge strides, especially in the Southeast. Technology leaders, community leaders and the state/local officials should get credit for all the hardwork they have put in to get Birmingham where it is today. And we are excited to be part of this wonderful movement!
Anything else about you or your company you want us to share?
While designing our service we wanted to ensure that the needs of both patients and doctors are properly addressed and we exceed every user's expectations.
The most important piece to remember is that this is about patient care and telehealth-related technology is simply another tool to be used to deliver quality healthcare services. Telemedicine is the delivery of patient care and it should be incorporated as much as possible into existing practices, policies, and procedures to help comply with standards and encourage easier adaptation.
Thanks so much for sharing, Stephanie! 
Follow Doc24Seven online here:
www.doc24seven.com
https://twitter.com/Doc24_Seven