TechBirmingham thrives through its immensely talented and diverse group of member companies. Meet our Member Companies is an ongoing Q&A series highlighting this group of movers, shakers and makers in B'ham's tech industry.
Meet Brian Jackson, President/COO of Abacus IT Solutions. He has spent over 30 years in Birmingham, with 15 years working at Abacus. Read on to learn more about Abacus and the great things they are doing in Birmingham and beyond.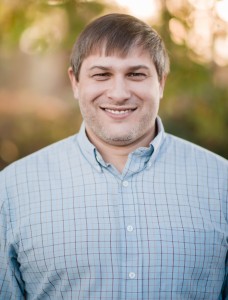 Hi Brian! Let's get started — Tell us more about Abacus IT Solutions.
Abacus IT Solutions is a full service technology solutions provider that primarily focus on small to medium size businesses in the Birmingham and surrounding markets. We offer managed network and telecom solutions to meet the needs of any size company across all types of industries.
What's an average day look like? What kind of work are you doing?
There is never the same day in IT, which is one of the many reasons I love it. Somedays I am out visiting clients and networking in the community, other days I might be crawling through a crawl space reconfiguring a network. You just never know!
What do you think is the biggest misconception about your field?
The biggest misconception I see in our industry is the belief that IT professionals aren't good communicators and shy away from face time with end users. The right IT professional should be able to communicate effectively with any end user to answer questions and resolve issues. I believe in the future that IT professionals are going to become key resources in bridging the gap between business processes and technology. In order to accomplish this we have to be able to effectively communicate with both business managers and other IT professionals.
What exciting news or product/service announcements does your company have on the horizon?
I am excited to share that we have begun offering specialized services around cyber security. Small to medium size businesses are increasingly becoming targets for cyber criminals. This drives a need to implement better IT controls and educate end users about threats. Abacus is now offering managed disk encryption, vulnerability assessments, user education and penetration testing as one-time engagements or an ongoing service.
How do you feel about B'ham's tech scene?
Being that I was born and raised in the Birmingham area, it has grown leaps and bounds in the tech scene. I am constantly networking and getting involved with local groups and it excites me to see our city evolving to a tech hub.
Anything else about you or your company you want us to share?
IT is constantly changing, evolving and shaping our future for the better. We are constantly staying ahead of the game to make sure we are using the best products as well as understanding how Abacus can help our clients grow as a company. IT shapes businesses, if you get behind it can hurt your business. One of our main priorities for our clients is to find how we can help them. Whether it's managing their IT department or helping them with their telecom systems we want to grow with them. This is not a one and done business, we are here to grow and better our clients for now and their future.
Thanks so much for sharing, Brian! 
Follow Abacus IT Solutions online here:
www.abacusit.com
View more blog posts by visiting TechBirmingham's full blog.