TechAlabama
About Us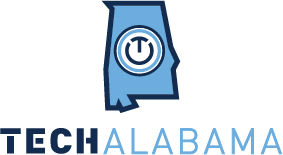 TechAlabama is a 501(c)(3) organization affiliated with TechBirmingham. TechAlabama seeks to encourage, inspire and ignite children and adults to discover and explore technology, learn to code and pursue STEM careers. The work of TechAlabama serves to help TechBirmingham achieve its goals of expanding the region's technology ecosystem.
The mission of TechAlabama is to increase the number of people in Alabama with an interest in STEM based careers and the skills to pursue those careers. To help achieve our goals our core focus in on the promotion of STEM based careers and opportunities to a diverse audience and providing programs, with a focus on technology, that cultivate interest and ability in STEM careers.
Board of Directors
Signature Initiative
The Education Farm is a groundbreaking coding initiative in partnership with Apple and Birmingham City Schools designed to equip educators in schools and communities with innovative tools and strategies that support active learning for all students. Our vision is to help create an inventive world where all people have access to everything they need to fill or create the jobs of the future. Three signature programs, Student Fellows, Teacher Fellows, and Pathways, a free coding course for adult learners, are currently offered. For more information on the Ed Farm, please visit https://edfarm.org.
Coding Programs