The Alabama Cyber NOW Committee is proud to announce our Keynote speaker for the morning session of the Fourth Annual Alabama Cyber NOW Conference on April 11th, Katreena Mullican, Cloud Evangelist and Solutions Architect for Technical & Scientific Application, Inc.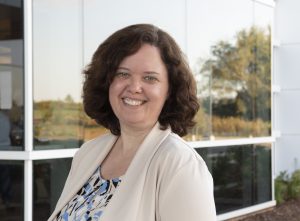 Mullican has been engineering Information Technology solutions for nearly a quarter century – since before clouds were cool. Her career began as a programming intern while still in college.  She then mastered a variety of IT roles including System Administrator, Senior Linux System Administrator, Advanced Software Engineer, Cloud Engineer, DevOps Engineer, IT Consultant, Senior Architect, and Cloud Whisperer. Her IT expertise and experience, along with her advanced skill set, make her one of the most sought after individuals in Linux and cloud computing. Mullican has presented her automated hybrid cloud solutions to worldwide audiences.
As a Solutions Architect at Technical & Scientific Application, Inc, Mullican is responsible for researching and mastering emerging hardware and software technologies to create functional and agile prototypes and solutions.  She is former Technology Director at HudsonAlpha Institute for Biotechnology.
Mullican received a bachelor's degree in mathematics/computer science from Midland Lutheran College (now Midland University) and a master's in information technology from Florida Institute of Technology. She has earned numerous IT certifications throughout her career in the areas of Linux, storage, and security.  Mullican is a member of Phi Kappa Phi, Society of Women Engineers, and Women Who Code. She is a BuiltByGirls Wave mentor and strives to inspire students interested in STEM by volunteering at area school events.
Mullican is an accomplished flutist and regularly performs with area ensembles. She has lived in Huntsville, Alabama for the past 23 years. Mullican is married to a Linux System Architect and they have an adult son who is a Chief Information Security Officer.
Why Should You Attend?
Cybersecurity is everyone's business in today's fast-paced IT-based society. This conference is for CISO's, CEO's, senior executives, managers as well as technical experts and network/system administrators. Our keynote speakers, program sessions and exhibitor demonstrations speak directly to issues critical to supporting cyber security at all levels in our increasingly interconnected world.
Where?
View more blog posts by visiting TechBirmingham's full blog.