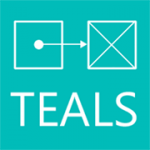 TEALS (Technology Education and Literacy in Schools), a program that supports the expansion of computer science education for high school students is coming to Birmingham. We caught up with Tracey Wilson who is helping spearhead the effort to get TEALS into Birmingham. Here's a look at what they are doing and how it'll impact students in Birmingham.
Hi Tracey! Tell us a little more about TEALS.
TEALS pairs computer science professionals from across the industry with classroom educators to team-teach CS in high schools throughout the U.S. Started in 2009 by Microsoft employee Kevin Wang, who developed and ran the program in his spare time, TEALS was embraced by Microsoft in 2011 and has been supported by the company ever since as part of its global YouthSpark initiative, which aims to increase access to CS education for all youth around the world.

TEALS helps high schools teach computer science by providing trained volunteers – industry professionals in CS – to partner with a classroom teacher and work as a team to deliver CS education to students who would otherwise not have the opportunity to learn CS in their school. Over two years, the classroom teacher gradually takes over the responsibilities of teaching the course without volunteer support. The team-teaching and volunteer system of TEALS creates a strong ripple effect: it empowers teachers who can multiply the impact by providing computer science education to hundreds more students over the years.
Why is this initiative important?
Science and technology are critical drivers of today's global innovation economy. More and more companies–across all industry sectors–are seeking people with computer science (CS) and computer engineering skills. In the U.S., there will be 1.4 million CS-related jobs by 2020, yet U.S. college graduates are expected to fill less than a third of those jobs. For American youth, this means an unfortunate mismatch between education and opportunity that we must solve by bringing together professionals from across the CS industry. By increasing access to CS for all youth as early as possible, we will help them prepare for the jobs of today and tomorrow and give them the opportunity to become creators of technology and the world's future innovators.
How was Birmingham identified as a TEALS city?
A group of industry professional saw the need for Computer Science education in the Birmingham area high schools and invited us to Birmingham to explore the possibilities. This group included Courtney Ready and Jared Weinstein who brought the Venture for America program to Birmingham last year.
How can someone get involved?
Nine out of ten parents want their child to study computer science but only 25% of high schools in America offer computer science courses to their students. That's where you come in. TEALS builds sustainable CS high school programs by pairing trained computer science professionals – from across the tech industry – with classroom teachers to team-teach CS. Every student deserves a chance to learn these essential skills. By joining the effort to educate teachers and students alike, you will create a ripple effect giving current and future students the opportunity to be innovators and creators of technology.

TEALS Quick-Start Guide
1. Attend an info-session in person or view a pre-recorded session online.
2. Learn more about the different volunteer roles in the Volunteer Guide.
3. Read the Frequently Asked Questions.
4. Have additional questions? Contact us.
View more blog posts by visiting TechBirmingham's full blog.