SWEET HOME ALABAMA: 100 GIRLS OF CODE OPENS BIRMINGHAM CHAPTER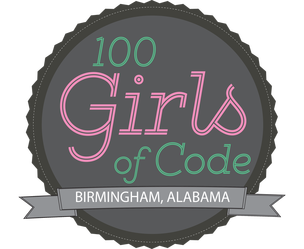 PRESS RELEASE FROM 100 GIRLS OF CODE
The 100 Girls of Code initiative has expanded into 16 chapters across the United States since January. We are proud to partner withTechBirmingham and Birmingham Women in Technology to open our first chapter in Alabama! Jennifer Skjellum, President of TechBirmingham, sees 100 Girls of Code helping to address an access gap and a future skills gap in the Birmingham region. "At its heart this program is about providing inspiration and access for young girls who might not otherwise be encouraged or able to pursue programming or STEM activities. Working with local companies, other organizations and members of our Birmingham Women in Technology (BWIT) group we are excited to be able to provide girls the opportunity to learn how to program and in one day see the results of their hard work. Long term, we see this program as a way to help address the diversity and skills gap in our region by nurturing girls and young women to pursue technology based careers."

Our organization is excited about impacting young women in across the U.S. and beyond. Stay tuned for more announcements coming next week!
View more blog posts by visiting TechBirmingham's full blog.