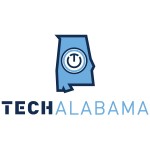 On Sunday, February 7th, "Super Code Sunday" was launched by Tech Alabama in partnership with TechBirmingham and The McWane Science Center.  Super Code Sunday took place from 1 to 3 pm  and close to 50 kids from ages 9 to 17 participated.  Super Code Sunday is a newly formed monthly kids club aimed at teaching kids how to code while making it fun. Last year Tech Alabama was awarded an Elevate grant from the Alabama Power Foundation to start this program . See press release here.
Sunday's program included two presentations from young coders and a short lesson on programming basics using Lighbot. One of the presenters was Ozair Patel, a senior at Spain Park High School, who started programming at just 8 years old. Ozair spoke about how he got started programming and a few of his projects including big data analytics and his experience presenting at a conference in Chicago.  Read more about it HERE.  The second presenter, McNair Shaw, a fourth grader at Highlands School  shared his love for coding and some tips on how to get started using Minecraft.  Both presentations were big hits with the kids.  Jamal Harris talked about the basic principles of programming and gaming using Lightbot.  The kids got to participate in a challenge to see who could code the steps to complete the puzzle the fastest.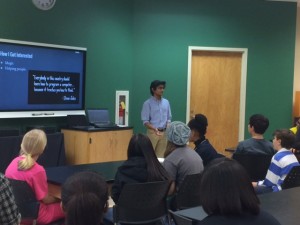 At the end of the the meeting, the kids were asked a series of open-ended questions to gauge their specific interests going forward. They were asked questions like "what do you want to build?", "what do you want to learn?" and "what do you want to do?". The kids had a great time writing their responses on sticky notes and posting them under each question at the front of the classroom. Some of the most frequent responses to the questions were that the kids wanted to build robots, video games, apps, Minecraft mods, and websites. They said they wanted to learn how to code, construct drones and build robots that could do their homework and chores. They also said they wanted to be programmers, engineers and game creators.  But there were two things that all the kids had in common: they wanted to have FUN and learn more about coding.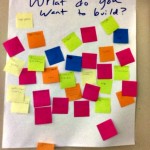 "This program is for kids who like technology, love to code or are interested in learning to program. We want to create an environment where kids can get together in a fun, collaborative environment to learn and share their love of technology with each other," says Jennifer Skjellum, President of TechBirmingham and Director of Tech Alabama.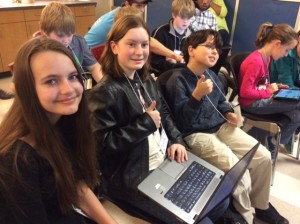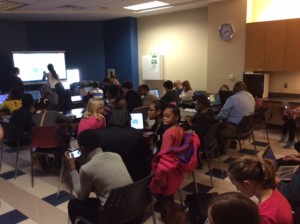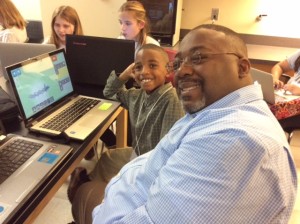 The next Super Code Sunday meeting is planned for March 6th from 1-3 p.m. at The McWane Science Center. Each month the program will include a lesson on programming but the ongoing content will be based on what the kids say they want to learn more about.
The club is open to kids ages 10-17, but if your child is interested in learning to code, we will welcome them no matter their age.  You can register your child HERE.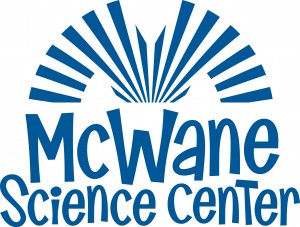 View more blog posts by visiting TechBirmingham's full blog.