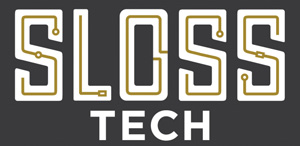 Unless you live under a rock, it's safe to say you've probably heard about the upcoming tech conference in Birmingham, Sloss Tech. This one day event on July 15 at the Lyric Theatre is in conjunction with the Sloss Music and Arts Festival and is being billed as "Birmingham's South By Southwest". TechBirmingham and Telegraph Creative are proud to co-host this event!
With Sloss Tech fast approaching, we thought it might be good to give you a few nuggets of information on the event, speakers and mission.
The event is July 15 from 8 am to 6 pm at the Lyric Theatre in downtown Birmingham. This intimate theatre is the perfect setting for the conference. Attendees will have great views of the stage and speakers in this recently restored venue that dates back to 1914.
World-class speakers highlight the event! As someone who loves all things tech, you will surely know Gary Vaynerchuk, Robert Scoble and Andy Grignon. If you don't know them, you should click through those links and catch up. They are innovators, disruptors and change-makers!
In addition to the awesome speakers mentioned above, we also have a great lineup of local tech talks from founders and successful tech execs. These talks will focus on local tech successes and why Birmingham was instrumental in their achievements.
During the event, you'll have the option to drink some great local beer. Your coffee and tea fix will be provided by Royal Cup Coffee. You'll be treated to some awesome Frios Gourmet Pops in the afternoon to battle the heat of July as well!
We have some AMAZING sponsors of this event! Without them, it would be impossible to pull it off. Click HERE and scroll down the page to see all of them. If you see any of them in person at the event, shake their hand and thank them.
This event has a much BIGGER purpose. Sloss Tech is a key component of TechBirmingham's multi-year branding campaign focused on attracting tech talent to town. We all know what a great place Birmingham is to live and work, now we need to tell the rest of the world why they want to come here too. This campaign will feature multiple stories, videos and ads on a regional and national level telling the country about our amazing food scene, great cost of living, incomparable outdoor activities and so much more. If you want to learn more about the campaign and how your company can get involved, email us at info@techbirmingham.com.
And last but certainly not least, in order to attend Sloss Tech, you have to have a ticket! You can purchase them HERE. A word of warning, this is a hot ticket and will go fast! Don't let the opportunity to be a part of this great event pass you by.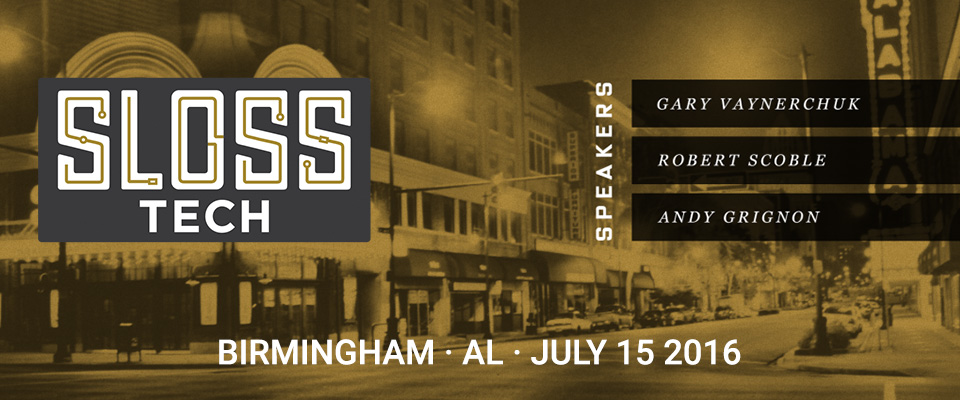 View more blog posts by visiting TechBirmingham's full blog.