Between a full calendar of events to a growing list of members, March has kicked off as quite an exciting month for the TechBirmingham community (and it's not even officially spring yet!). This month also brings a great new addition to the TechBirmingham team — Greg Wingo. Greg joins us as our Member Services Manager, meaning he's our go-to guy when it comes to member acquisition, retention and services as well as  organizational marketing + communications. He's no stranger to the tech community either — he joins us following a two-year stint as the Director of Business Development at Instagift.
Read on to get to know a little more about Greg and what he has to offer our community.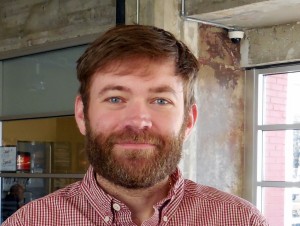 Hometown: Born and raised in Birmingham. Minus my college years in Tuscaloosa and a stint in Montgomery, I've lived here my entire life.
What do you love about living + working in the Magic City?  I could write a novel on this subject, but a couple of the things I love most are the restaurant scene and the outdoor/park areas. I love hitting up the new, locally-owned restaurants in town on any given weekend. As an outdoor enthusiast, you will often find me on some trail in one of the many parks in our region. These two things alone make Birmingham an absolutely great place to live.
What opportunities excite you the most about this job with TechBirmingham? I'm excited to continue the growth of this great organization. There are so many businesses out there that would greatly benefit from being a part of this organization and I'm thrilled to be able to get many of them on board.
What is your perspective of today's tech scene in Bham? What opportunities do you see in the future? There's no doubt the tech scene is growing but we certainly have some opportunities for improvement. Finding, cultivating and retaining tech talent might be the most important opportunity in the near future. We certainly have a great city that can easily attract talent if we do a good job of promoting it.
Any random fun facts we need to know? My longest running distance to date is 100 miles on the Pinhoti trail in east Alabama.
When he's not spending hours running on a trail, Greg spends his free time hanging out in the Crestwood community with his wife, Brooks, and their son, Shepard. Connect with him online:  Twitter, Facebook, LinkedIn and Instagram. 
View more blog posts by visiting TechBirmingham's full blog.