TechBirmingham is proud to welcome one of our newest member companies, ThreatAdvice. Jennifer Skjellum, TechBirmingham's former president, recently joined ThreatAdvice to lead their efforts in blockchain and cryptocurrency enabled technologies.  We are also excited to announce ThreatAdvice's Bronze level sponsorship of our upcoming Alabama Cyber Now Conference, which takes place April 11-12, 2018 at the Hyatt Regency Birmingham hotel in Hoover. Tickets and additional info are available at http://alabamacybernow.com.
Recently, we sat down with Steve Hines, President of ThreatAdvice, to learn more about their company and plans to positively impact our local technology ecosystem as members of TechBirmingham.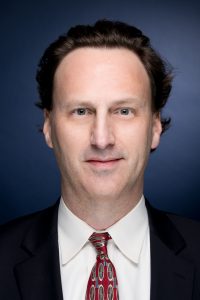 We are very excited to have you join us as members of TechBirmingham.  We'd love for you to share with our members a bit of info about ThreatAdvice. 
At ThreatAdvice, we specialize in educating enterprise employees on a non-technical level about cyber risks and how to avoid them. Our goal is to help businesses stay in business by being holistically cyber-prepared and avoiding drastic cyber breaches.
That must be quite a challenge.  What do you think is the biggest challenge in your industry?
It can be difficult to get companies to realize that their employees are actually their biggest cybersecurity threat and that they must be individually educated in order to keep the enterprise safe.
Let's talk Birmingham.  What is the most exciting trend you see in the Birmingham Tech Scene?
A growing entrepreneurial spirit and lots of great ideas.  The biggest challenge is getting funded, and also turning ideas into a marketable product and then selling it! Ideas don't sell themselves — people do.
How do you see the Birmingham Tech Scene evolving?
If the last five years are any indication, the Birmingham tech scene will continue to grow, flourish, and mature. There's still growing pains and learning curves, but the tech community is vibrant and exciting.
What exciting news or product/service announcements does your company have on the horizon?
We are launching an intelligence division, a compliance division, and a blockchain division.
What kind of impact do you want to make with your involvement in TechBirmingham?
We have many experienced entrepreneurs at ThreatAdvice and would love to mentor and help any young startup companies so that they hopefully can avoid some of the pitfalls we've experienced over our careers. The success of one leads to the success of many.
What advice would you give to a person starting out in your industry or in the workforce?
Find a niche market to start with and then develop from there.  You typically can't be all things to all people right out of the gate. Also, treat your cash like gold-it goes quickly in early stages.
To learn more about ThreatAdvice, be sure to visit their website or connect with Steve on LinkedIn.  
View more blog posts by visiting TechBirmingham's full blog.