From IT professionals to UX designers, TechBirmingham thrives through its immensely talented and diverse group of member companies. Meet the Board is an ongoing Q&A series highlighting this group of movers, shakers and makers in Bham's tech industry. 
First up in our Meet the Board series is Lisa Crymes, Chief Experience Officer at DST Health Solutions. Hailing from Atlanta, Lisa has called the Magic City home for nearly three years. Get to know a little more about Lisa.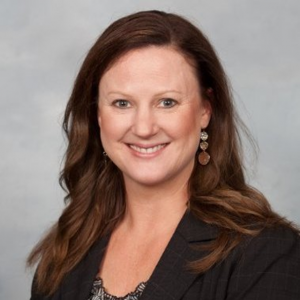 Hi Lisa! Let's get started — Tell us more about your job.
My role is new to the organization – I joined our executive team last fall as CXO and I have been focused on building out what CX means to our organization. I have been very busy with digging in to what perceptions our clients have about us and how do we measure our relationship.
What do you think is the biggest misconception about your field?
There are some beliefs that CX is marketing or that it's "soft/fluffy/optional" – however, CX is deeply rooted  in scientific research. It involves quantitative and qualitative research components, making it very measurable.
How do you feel about Bham's tech scene?
I have been impressed with Birmingham and the technology scene. Coming from a larger city where I was deeply involved in the technology associations, I do have lots of opinions but its clear that Birmingham has some smart people who are continuing to build a great technology community.
Well said! If we want to learn more, where can we find your company online?
Check out  dsthealthsolutions.com as well as DSTradio.com (which houses our podcasts).
When she's not doing burpees at IronTribe, venturing out of country for a yoga retreat or enjoying a great new culinary adventure, Lisa spends time with her kids, Chandler (20) and Olivia (22) and her spoiled, sweet pups Bailey and Ziggy. Find her online @lisacrymes and connect with her on LinkedIn. 
And for more about why CX matters in the health insurance industry, check out the podcast Lisa just did for her company. We highly recommend it. 
View more blog posts by visiting TechBirmingham's full blog.