TechBirmingham thrives through its immensely talented and diverse group of member companies and their employees. We are also fortunate to be part of a community that values giving back and helping others to succeed. Meet Our Volunteers is an ongoing Q&A series highlighting the individuals who are crucial to the success of our programs.
Meet Ben Podbielski, Business Systems Analyst at Protective. Ben is an Atlanta native and has lived in Birmingham for almost two years.  He regularly volunteers for Super Code Sunday, a monthly club for kids ages 7-17 who like to code. Read on to learn more about Ben.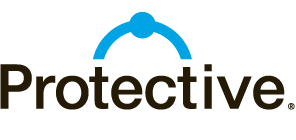 Hi Ben! Let's get started — Tell us more about educational background and what you do at Protective.
I have a Bachelors in Computer Science from LaGrange College, Masters of Science in IT and MBA from Florida Institute of Technology and Masters of Science in Project Management from Southern New Hampshire University.
I currently work for Protective Life, a subsidiary of Dai-ichi Life. Protective Life is a financial service holding company founded and headquartered in Birmingham, Alabama. Originally established in 1907, we now market products and services in all 50 states. My current role is as a business systems analyst on the Enterprise IT Planning & Analytics team.
What do you enjoy doing in your free time?
In my free time I enjoy exploring all that Birmingham has to offer. Between the growing food scene, the large number of breweries, all of the different events, and the outdoor areas, such as Railroad Park, there is always something to do around downtown.
Why did you decide to volunteer with TechBirmingham?
I've personally experienced the difference that an experienced technology professional can have. In high school, I had a teacher, who taught various computer courses, who inspired me to start down the technology path. So I jumped at the opportunity to pay that forward and possibly provide that same inspiration.
What is your perspective of today's tech scene in Birmingham? What opportunities do you see for these future generations?
The tech scene in Birmingham is growing and growing fast. When I lived in Atlanta, Birmingham was about as far away from a tech city as I could think of. Everyone knows the various companies that are based out of Birmingham, such as Southern Company, Protective Life, and Regions Bank; however, today, with companies such as Shipt and TheraNest being founded here, the perception of Birmingham is changing. While I don't think we can ever get to a Silicon Valley level, I hope to see Birmingham becomes the place where anyone who has a technology dream is provided the opportunity to pursue it.
What is one piece of advice that you would give to kids that want to pursue a career in technology?
My one piece of advice would be to always ask why and how. Don't just accept something. If your new piece of software or hardware has a new feature; why did they do that and how was it done? Those are the questions that help you to continue to push your own personal and professional boundaries.
Any other information you would like to share?
"Your work is going to fill a large part of your life, and the only way to be truly satisfied is to do what you believe is great work. And the only way to do great work is to love what you do. If you haven't found it yet, keep looking. Don't settle. As with all matters of the heart, you'll know when you find it."
-Steve Jobs
View more blog posts by visiting TechBirmingham's full blog.