We are happy to announce our new company member, Vulcan Solar Power. Today we would like to introduce and welcome to the Tech Birmingham family, Rob Ozols, the CEO of Vulcan Solar Power. Having lived in Birmingham for half a decade, Rob believes his company will be able to have a strong impact on tech companies in the growing Birmingham tech ecosystem.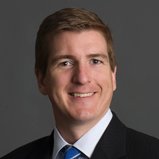 We are so glad you joined the TechBirmingham Community Rob! Tell us about your company Vulcan Solar Power.
Vulcan Solar is a licensed General Contractor that provides turnkey solar energy systems for businesses, homeowners, and nonprofits. My average work day cover 1,000 different things, from running a startup in general to interacting with customers and local AHJs.
What do you think is the biggest challenge you see in your industry?
Educating the business community and general public about the benefits of solar energy and, most importantly, the impressive economic returns generated by solar energy systems.
What is the most exciting trend you see in the Birmingham Tech Scene?
I am very impressed by the growth of the Birmingham Tech Scene and the smart, talented, and innovative people.
What exciting news or product/service announcements does your company have on the horizon?
The cost of solar energy systems continues to drop dramatically while the systems also get more efficient and productive.
What kind of impact do you want to make with your involvement in TechBirmingham?
I would like to utilize the resources to help educate the public on the benefits of solar, develop more business, engage in non-profit / community projects, and meet innovative and talented members of the Birmingham Tech Community.
What advice would you give to a person starting out in your industry or in the work force?
Be humble and seek advice. The biggest challenge in running a startup, particularly in a new market, is the extent to which you don't even know what you don't know.
Where can we find your company online?
And where can we find you online?
View more blog posts by visiting TechBirmingham's full blog.