TechBirmingham would like to welcome Tier4 Advisors into our member company community. Today we are joined by Jordyn Adams of Tier4 Advisors. Check out what Jordyn has to say about Birmingham's tech community.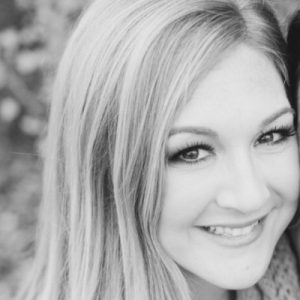 We are so glad you joined the TechBirmingham Community Jordyn! Tell us about your company Tier4 Advisors.
Tier4 delivers cutting edge solutions to optimize procurement processes resulting in gold standard satisfaction and trusted client relationships. Founded in 2013 by Jake Sherrill, Tier4 has changed the way IT professionals procure new IT services by optimizing the procurement cycle with expedited timelines and assistance throughout every step of the project, including: price negotiation and service level agreements (SLA) from industry leading vendors. Tier4 has created a proprietary global network of hundreds of partners and service providers in the data center (Colo/cloud), telecom (connectivity/calling), managed services (MSP), and IT security spaces. The company's services are free to clients, and are used by companies ranging from tech startups to global Fortune 100 enterprises for normal and mission critical procurement projects. Tier4 has played a critical role in hundreds of IT procurement projects since its founding, and has dozens of "brand name" reference-able clients.
What do you think is the biggest misconception about your industry?
Misconception #1 – Companies have to work directly with vendors to get things done
Misconception #2 – Companies need to pay high priced consultants to help them make IT procurement decisions Tier4 is vendor agnostic with over 600 partner vendor relationships helping clients make the best selection.
Tier4 helps hundreds of clients at no charge.
How do you feel about Birmingham's tech scene?
Birmingham has a booming tech scene attracting investors who recognize the technology based startup ecosystem thriving in and around the Innovation District.
What exciting news or product/service announcements does your company have on the horizon?
Tier4 helps their clients with the following: Data Center, Cloud Solutions, Colocation, Connectivity, Telecom, Calling, UCaaS, Professional Services, CISO Security Services, and Game Changing Solutions
Where can we find your company online?
www.tier4advisors.com
And where can we find you online?
LinkedIn Company Page: Tier 4 Advisors – The Data Center and Telecom Experts! https://www.linkedin.com/company-beta/2963453/
Twitter: https://twitter.com/Tier4Advisors
Anything else about you or your company you want us to share?
2017 is the first year Tier4 Advisors made the Pacesetter Award as a finalist. Tier4 ranked #28 out of 100 fastest growing privately held companies in Atlanta by the Atlanta Business Chronicle.
View more blog posts by visiting TechBirmingham's full blog.