Tech Birmingham would like to welcome Ram Networks and Network Engineer to the Birmingham tech community. With us today is Derek Gray, the founder of Ram Networks and Network Engineer. Find out what Derek has to say about Birmingham's growing tech industry.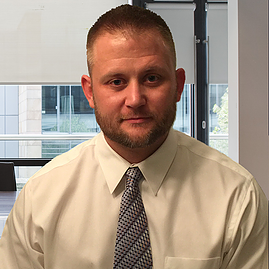 We are so glad you joined the TechBirmingham Community Derek! Tell us about your companies Ram Networks and Network Engineer.
Managed Service Provider offering Desktop and Server support along with Consulting, Network Design and Support, and Phone System Support.
What do you think is the biggest challenge in your industry?
Convincing clients the best approach to their IT needs while reducing cost.
What kind of impact do you want to make with your involvement in TechBirmingham?
Help expand your resources to Huntsville, AL
What advice would you give to a person starting out in your industry or in the work force?
Make sure you are well rounded and able to problem solve with the best of them.
Where can we find your company online?
http://www.ramnetworks.net
And where can we find you online?
All social media avenues.
View more blog posts by visiting TechBirmingham's full blog.