We at TechBirmingham are happy to welcome our new member, Imagine Learning. Imagine Learning engages students with an award-winning educational software program that features interactive content, including activities, videos, songs and games. It's research-based, includes a differentiated instructional system and is incredibly fun to use.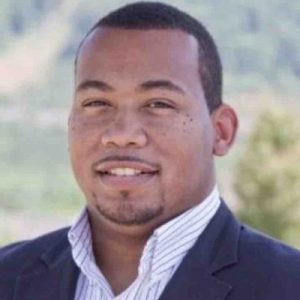 Darius Foster, the Area Manager and a Birmingham native, is excited to see the adoption of technology into Birmingham's business ecosystem.
We are so glad you are joining the TechBirmingham community, Darius! Tell us a little about your company, Imagine Learning.
To better engage students, we've developed an award-winning educational software program that features interactive content, including activities, videos, songs, and games. It's research-based, instructionally differentiated, and incredibly fun to use.
What do you think is the biggest challenge in your industry?
The biggest challenge in my industry is traditional pedagogy. I would like to equip teachers with more technology strategies to better engage students. I definitely yield to the research that in the early ages, there is a threshold of how much technology is developmentally appropriate. However, I offer that students use substantially use more technology at home than at school — and they are 100% focused and engaged while using. I believe it is safe to say that the engagement rate is not nearly half of that in our classrooms.
What is the most exciting trend you see in the Birmingham Tech Scene?
Adoption for sure. Technology enthusiast have been pounding the pavement in Birmingham for several years. People beyond critical mass are finally utilizing technology personally and professionally. I know that sounds tounge-and-cheek, but us southerners specialize in trust then verify — and verify a few more times.
How do you see the Birmingham Tech Scene evolving?
Slowly, but steady. The more problems we solve with technology, the stronger the staying power.
What exciting news or product/service announcements does your company have on the horizon?
Two huge initiatives. First, we are working on a state-wide math initiative to help improve math fluency. Second, we are developing a program called "The Smartest 4 Year Old in America" that allows school districts in Alabama to appropriately utilize our program in Pre-K classes.
What kind of impact do you want to make with your involvement in TechBirmingham?
I would like to encourage, champion, and partner with technology initiatives that substantially improve the quality of life in Birmingham. Because of the work we do at Imagine Learning, crime rates will decrease, local tax revenue will increase, and the middle-class will be replenished. Ha! How you like them apples? I couldn't resist. I am blessed to have my job.
What advice would you give to a person starting out in your industry or in the work force?
I would offer general advice. In addition to having good habits and an education, do not set goals that you do not intend on keeping. I view unfinished projects as failures. If I subtract all of my unfinished tasks, my failure rate isn't bad at all. As you can tell, I am not advocate of serendipity…lol.
Where can we find your company online?
http://www.imaginelearning.com, https://www.instagram.com/imaginelearning
And where can we find you online?
linked.com/in/dariusfoster
View more blog posts by visiting TechBirmingham's full blog.