Tech Birmingham would like to welcome our new member company Boo Digital. Today we have Billy Boozer, CEO of Boo Digital. Check out what Billy has to say about Boo Digital and the Birmingham Tech scene.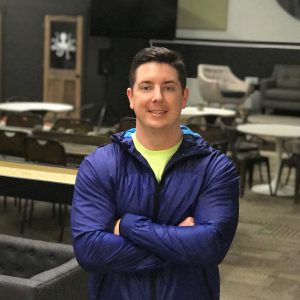 We are so glad you joined the TechBirmingham Community Billy! Tell us about your company Boo Digital.
Boo is a digital agency that specializes in building products, user experience, and user interface design.
What do you think is the biggest challenge in your industry?
I don't think there is a BIGGEST challenge in the tech industry. I think the tech industry is the most challenging industry in the world and everything in it holds it's own proportional load of the challenge. It's just time to keep building cool sh*t.
What is the most exciting trend you see in the Birmingham Tech Scene?
People are starting to understand that it's ok to fail and that you can succeed even in failure.
How do you see the Birmingham Tech Scene evolving?
More people are building great companies, more people are trying things they've never done before, and more people are taking their shot at being a tech entrepreneur. It's moving in the right direction we just need to make sure as a community we don't get in the way of progress.
What exciting news or product/service announcements does your company have on the horizon?
We've got a really cool SAAS product called Reech.io that helps large event spaces create better experiences using social media.
What kind of impact do you want to make with your involvement in TechBirmingham?
I want to help companies and people in our community understand how amazing software and software companies are built.
What advice would you give to a person starting out in your industry or in the work force?
Come talk to me.
Where can we find your company online?
BooDigital.com & Reech.io
And where can we find you online?
https://twitter.com/Billy_Boozer & https://www.linkedin.com/in/billyboozer/
Anything else about you or your company you want us to share?
You can email me at Billy@boodigital.com if you need someone to build your software or make an amazing user experience & user interface design.
View more blog posts by visiting TechBirmingham's full blog.