TechBirmingham thrives through its immensely talented and diverse group of member companies. Meet our Member Companies is an ongoing Q&A series highlighting this group of movers, shakers and makers in B'ham's tech industry.
Meet Sara Cannon, Managing Partner and Creative Director for Range. Sara is originally from Boston and has been in Birmingham since 2001. Read on to learn more about Range and the great things they are doing in Birmingham and beyond.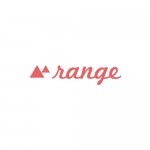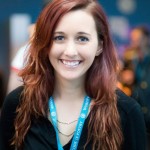 Hi Sara! Let's get started — Tell us more about Range.
Range is a web design and development agency specializing in WordPress. We work with various clients on their branding, development, user experience, and technology. As the Managing Partner, I wear lots of hats. However, my true passion lies in the Creative Direction and UX side of the business. I love working with brands on their web presence and have a deep devout passion for typography. Some of my favorite projects have been with Disney Publishing, The Flickr Blog, The Arc, and Inside Climate News.
What do you think is the biggest misconception about your industry?
Creativity is a passion of mine. I think many people misconceive that people in tech aren't creative. We're all problem solvers no matter if you're designing interactions or creating complex queries. Creativity runs through all of us.
What exciting news or product/service announcements does your company have on the horizon?
We recently launched WPHost – white glove hosting where we create individualized custom stacks based upon traffic, page load, and needs. It's exciting to see companies who have always needed something custom but at a reasonable price tag come to us.
How do you feel about B'ham's tech scene?
I love Birmingham and I'm excited to see the tech scene grow!
Anything else about you or your company you want us to share?
We're fully distributed and completely addicted to slack, asana, and zoom in our daily routine. I would love to connect with any other distributed companies who are based in Birmingham as well as more businesses here in the area.
Thanks so much for sharing, Sara! 
Follow Range and Sara online here:
ran.ge
twitter.com/rangeinc
www.facebook.com/range.agency/
twitter.com/saracannon
www.linkedin.com/in/saracannon
sara-cannon.com
View more blog posts by visiting TechBirmingham's full blog.