TechBirmingham thrives through its immensely talented and diverse group of member companies. Meet our Member Companies is an ongoing Q&A series highlighting this group of movers, shakers and makers in B'ham's tech industry.
Meet Danny Skinner, President of Protec Recycling. He has spent is whole life in Birmingham with the exception of college. Read on to get to know more about Protec Recycling and the great things they are doing in Birmingham and beyond.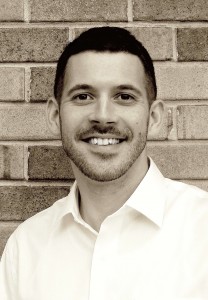 Hi Danny! Let's get started — Tell us more about Protec Recycling.
Protec Recycling has a goal to manage Alabama's electronic waste in the most environmentally-sustainable way without compromising data security in the process. We work with business and government throughout the state, conducting full-service pickups of end-of-life IT assets and other electronics. Those items are transported to our facility where they are dismantled and separated into clean, reusable commodities. And, because data security is such a crucial aspect of responsibly retiring equipment, we destroy hard drives with our on-board shredder at the client's location. It's not only for brand protection; many use this service to maintain compliance.
What do you think is the biggest misconception about your field?
Because we collect what was once valuable equipment, many expect our services to be free. Our biggest competition is the landfill and, unfortunately, some would still rather "toss it in the creek" than pay us a nominal fee to remove and responsibly recycle their electronics.
What exciting news or product/service announcements does your company have on the horizon?
Our website is currently in development and is expected to launch in December. We are also continuing the daily effort to make recycling and data destruction more secure, green and simple for the community.
How do you feel about B'ham's tech scene?
I think Birmingham has a real opportunity to strengthen its position in the tech and innovation sector. All of the recent training initiatives brought forth by the Innovation Depot, Southern Research, UAB, etc. are creating a strong pool of talent that is making the city more attractive for technology companies to locate and relocate here.
Thanks so much for sharing, Danny! 
Follow Protec Recycling on social media here:
www.protecrecycling.com
www.facebook.com/protecrecycling
www.linkedin.com/company/protec-recycling
View more blog posts by visiting TechBirmingham's full blog.