TechBirmingham thrives through its immensely talented and diverse group of member companies. Meet our Member Companies is an ongoing Q&A series highlighting this group of movers, shakers and makers in B'ham's tech industry.
Meet Enrique Goizueta, Regional Director at MediaNet Software. He spends his time between Madrid and Birmingham. Read on to get to know more about MediaNet and the great things they are doing in Birmingham and beyond.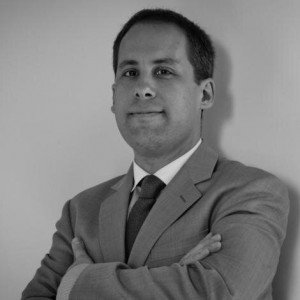 Hi Enrique! Let's get started — Tell us more about MediaNet.
MediaNet excels providing the appropriate solution for the technological challenge of our clients, through the commitment of "talentech" people who share their love for quality and innovation. Founded in 1995 MediaNet has grown up to a team of more than 200 professionals specialized in different fields of technology, spread in Spain, the United States of America and Mexico.
Innovation is what we eat for breakfast. After 20 years of history and over 300 projects, the common factors that have characterized each of them are, in short, innovation thinking to solve problems, professionalism of our team, as well commitment of each and everyone one of our employees.
What do you think is the biggest misconception about your field?
Misconception: If it works, don't change it! We live in a fascinating but rapidly changing world that requires organizations to continuous-learning, adapt and innovate on a daily basis.
What exciting news or product/service announcements does your company have on the horizon?
The biggest news is opening our office earlier this year in Birmingham. We are excited to be a part of this community and to continue in the growth of innovative products and services here.
How do you feel about the Birmingham tech scene?
It's exciting! We see loads of potential to get BHM to grow and become a major technology hub in the area. Biggest challenge identified so far is local talent acquisition.
Thanks so much for sharing, Enrique! 
Follow MediaNet and Enrique on social media here:
Twitter: https://twitter.com/medianet
Facebook: https://www.facebook.com/pages/Media-Net-Software/49281955319
Web: http://www.EnriqueGoizueta.com
LinkedIn: https://es.linkedin.com/in/enriquegoizueta
Twitter: https://twitter.com/EnriqueGoizueta
View more blog posts by visiting TechBirmingham's full blog.