TechBirmingham thrives through its immensely talented and diverse group of member companies. Meet our Member Companies is an ongoing Q&A series highlighting this group of movers, shakers and makers in B'ham's tech industry.
Meet Jessica Eisenberg, Senior Account Executive at MATRIX. Jessica has lived in Birmingham her entire life. Read on to learn more about MATRIX and the great things they are doing in Birmingham and beyond.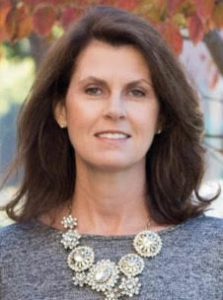 Hi Jessica! Let's get started — Tell us more about MATRIX and what you do.
MATRIX brings a true Agile perspective to technology staffing and solutions. Today more than ever, companies struggle to deliver technology projects better and faster. Tech professionals are frustrated with their job search experience and overwhelmed with unnecessary data and irrelevant information. MATRIX makes it exponentially easier for candidates to find great work and clients to get great work done.
My average day involves a great deal of people interaction (which I enjoy). Everything from in-person meetings, video/FaceTime interviews, and incoming and outgoing phone calls. I find my job very rewarding when clients and candidates find what they have been looking for; be it a job applicant, a new job or an IT solution.
What do you think is the biggest misconception about your industry?
All IT firms are the same. I say that is not so. I have seen many firms open and close in my career and account executives bounce around town. I have been with MATRIX for 16 years (in the industry for 24) and our average tenure is 7 years. The company has been in business for over 30 years and is still privately held. I feel MATRIX truly is different.
How do you feel about B'ham's tech scene?
I am happy to see the renewed energy in the B'ham tech community. The rollercoaster ride may continue but if people will continue to be involved in events and user groups we can make it better. I know IT talent will continue to be an issue for us. We must encourage students to major in the field and companies need to offer more internship opportunities.
What exciting news or product/service announcements does your company have on the horizon?
Our Agile practice has seen a lot of growth nationwide in 2016. We also launched a new website this year and are currently working on some exciting new initiatives for our candidates and consultants. We recently implemented nearshore recruiting efforts and have seen much success with that as well.
Anything else about you or your company you want us to share?
MATRIX has been in business since 1983. We offer many resources on our website through our salary survey, blog, and tech trends – all updated weekly. Remember us as a source for the latest trends in the tech world!
Thanks so much for sharing, Jessica! 
Follow MATRIX and Jessica online here:
Visit us at matrixres.com or follow us across social media (Facebook, LinkedIn, Twitter, YouTube) at @MATRIXResources.
View more blog posts by visiting TechBirmingham's full blog.