TechBirmingham thrives through its immensely talented and diverse group of member companies. Meet our Member Companies is an ongoing Q&A series highlighting this group of movers, shakers and makers in B'ham's tech industry.
Meet Annie Allen, Owner and President of iSeek Solutions. Annie is a Huntsville native and has lived in Birmingham over 25 years. Read on to learn more about iSeek Solutions and the great things they are doing in Birmingham and beyond.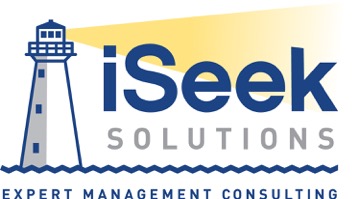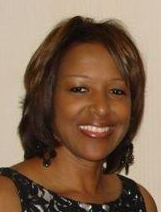 Hi Annie! Let's get started — Tell us more about iSeek Solutions and your typical day.
As owner, president and principal consultant for iSeek Solutions, a boutique management consulting firm, I wear a lot of hats, which means an average day can consist of various tasks.
During normal business hours, I'm either working with clients to identify and prioritize their actual needs – through business process mapping, root cause analysis, requirements gathering or strategic planning – or partnering with vendors to design and implement customized solutions that meet the clients' objectives.
The rest of my work day (or night) consists of further building the brand and promoting iSeek Solutions, networking for business development or partnering opportunities, and finally the operational aspects of keeping the lights on.
What do you think is the biggest misconception about your industry?
I've heard it said before, and I fully agree, that many people think the technology industry is all about software (app) development. Just as in the medical industry people still think primarily of doctors and nurses.
I began my IT career as a software developer, and I loved it. But I quickly came to see the divide between IT and the business. The analogy "men are from Mars and women are from Venus" can be applied to software developers and business end-users. They truly don't speak the same language. And the belief of "build it and they will come" simply doesn't work anymore. IT enables business, and the business must articulate the strategy and objectives in a way that allows IT to plan and implement accordingly.
How do you feel about B'ham's tech scene?
Birmingham has a strong technology community. TechBirmingham, Innovation Depot and others are doing a great job spotlighting Birmingham's tech successes, especially in the area of small businesses.
From a larger organization perspective, I'm very excited about the KeepITLocal initiative. I encourage every local organization to make the commitment to first look in its own community to fill its IT needs. Whatever the need, I can't imagine that Birmingham doesn't have available resources with the necessary expertise. It's a WIN-WIN!
Anything else you'd like to share?
For iSeek Solutions, it's personal! We focus our attention on developing customized solutions that meet our clients specific business needs. By combining the latest technologies and sound business practices with a personal touch, we guide our clients through the toughest business and technology challenges.
We strive to be a trusted partner who steers clients towards processes and technology that optimize performance, grow revenue, and lay a solid foundation for long-term success.
Thanks so much for sharing, Annie! 
Follow Annie online here:
Twitter: @iSeekSolutionsI
View more blog posts by visiting TechBirmingham's full blog.