TechBirmingham thrives through its immensely talented and diverse group of member companies. Meet our Member Companies is an ongoing Q&A series highlighting this group of movers, shakers and makers in B'ham's tech industry.
Meet John Burdett, CEO of Fast Slow Motion. John is a Birmingham native and he started the company almost three years ago. Read on to learn more about Fast Slow Motion and the great things they are doing in Birmingham and beyond.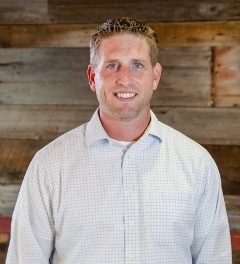 Hi John! Let's get started — Tell us more about Fast Slow Motion and your typical day.
We focus on implementing Salesforce as a platform to run businesses so companies can focus on growth, not managing technology or worrying about operations
Our work isn't just about a technology implementation; it's about helping leaders enjoy the journey of running their business. Business shouldn't be something that wears you out and keeps you up at night, it should be a means to a fruitful existence.
What do you think is the biggest misconception about your industry?
Implementing/building the technical solution is usually the easy part. The hard part is making wise business decisions to implement the right solutions for the business at the right time. The majority of software implementations fail and the technology is rarely the problem. It's about making sure users adopt the software the right way and evolving the solution over time to meet the needs of the business quickly yet incrementally.
How do you feel about B'ham's tech scene?
There are a lot of great people and businesses in Birmingham. We need to mentor new entrepreneurs so they make wise decisions early so they build sustainable businesses and not get caught up in the hype they read in the media. Building a business one is the hardest yet most fulfilling endeavors you can take. You have to love the business in order to make it. Otherwise, you'll quit as soon as it gets hard. Why is more important than What. Market is more important than Product.
What exciting news or product/service announcements does your company have on the horizon?
We're the only Salesforce consulting partner that focuses on smaller, growth businesses. We love helping smaller businesses grow the right way. There are so many businesses that need our services and we're excited to get the opportunity work with them as we continue to grow. We're already in 16 states and look forward to working in all 50 over the next couple of years.
Thanks so much for sharing, John! 
Follow John and Fast Slow Motion online here:
https://appexchange.salesforce.com/listingDetail?listingId=a0N3000000DgOKOEA3
http://www.facebook.com/fastslo
http://www.twitter.com/fastslowmotion
https://www.linkedin.com/company/3585590
View more blog posts by visiting TechBirmingham's full blog.