TechBirmingham thrives through its immensely talented and diverse group of member companies. Meet our Member Companies is an ongoing Q&A series highlighting this group of movers, shakers and makers in B'ham's tech industry.
Meet Matthew Greer, Partner – CEO/CTO of Digital Marketing Services, Inc. Matthew has lived in Birmingham for 35 years and started Digital Marketing Services a decade ago. Read on to learn more about Digital Marketing Services and the great things they are doing in Birmingham and beyond.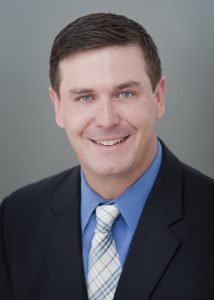 Hi Matthew! Let's get started — Tell us more about Digital Marketing Services and your typical day.
Morning – review current order volume. Staff meetings to gauge work load and staff levels. Handle customer requests from top 3 clients.
Mid-day – run DigiFLO demonstrations when needed. Complete any review of new functionality to be released at that time. Manage implementation staff on current IMP projects and new development.
Afternoon – gym for a mid-day break! Back at the helm handling any fires that may have cropped up in the day. Complete any quote/pricing requests needed. Handle any "one off" requests – i.e. mods to processors, USPS requests, work DigiFLO change schedules, etc…
What do you think is the biggest misconception about your industry?
All though this has diminished over the last five years, the biggest misconception is that digital printing does not match the quality of offset printing. Particularly speaking, in the ability to control/maintain pantone colors.
How do you feel about B'ham's tech scene?
I think it is great we are beginning to see the maturation of the Birmingham tech scene. At the same time – we begin to surface on the map as a "food" city. Is this related? We techies love good food!
This means nothing if we can't attract top talent. That is by far the biggest challenge we face. So many people have a misconception about Birmingham. Once they arrive and experience the city and it's people, that conception is often times changed. However, getting talent into Birmingham has been difficult. We often times lose out to larger cities. I have heard many horror stories of application failures that have been managed/created by Birmingham "talent". It has become increasingly hard to convince top talent in Birmingham to "jump ship" to startups that don't guarantee a pay check like Fortune 500's do.
The lack of a "home run" that stays in Birmingham is also a dark spot on our tech scene. This has a lot to do with our floundering Angel scene. The city needs big risk takers, monetarily and entrepreneurial, for the tech scene to continue to thrive and grow.
What exciting news or product/service announcements does your company have on the horizon?
We are constantly working on new technologies for DigiFLO. We maintain a release cycle of every two weeks. We are currently reviewing several new technologies to integrate into DigiFLO and/or the creation of a B2C channel that incorporates 3D jet varnish and on-demand foils.
We are also working on a refresh of our brochure website and will release several videography projects that will tell the story about DMS and DigiFLO.
Anything else about you or your company you want us to share?
We have been recognized on Inc. 5000's fastest growing, privately held companies for several years running.
Thanks so much for sharing, Matthew! 
Follow Digital Marketing Services online here:
https://www.facebook.com/pages/DMS-Color/218043351685141
https://plus.google.com/u/0/117716758834180181098/posts
https://twitter.com/DMSPrinting
View more blog posts by visiting TechBirmingham's full blog.