TechBirmingham thrives through its immensely talented and diverse group of member companies. Meet our Member Companies is an ongoing Q&A series highlighting this group of movers, shakers and makers in B'ham's tech industry.
Meet Doug Rabren, President of BEK Networks. He is originally from Andalusia, AL and has lived in Birmingham the last 18 months. Read on to get to know more about BEK Networks and the great things they are doing in Birmingham and beyond.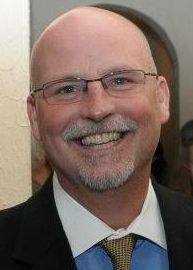 Hi Doug! Let's get started — Tell us more about BEK Networks.
BEK Networks, LLC is a full service Telecommunications and Networking firm. We are a Master Solution Provider with AT&T but we also work with a myriad of other telecom and internet service providers. What we do on a daily basis is help clients understand what they have by way of service and decipher the complex billing that accompanies these services. We specialize in increasing network performance while decreasing monthly spend.
What do you think is the biggest misconception about your field?
That all networks and carriers are created equally. Networking is not a commodity.
What exciting news or product/service announcements does your company have on the horizon?
We are in the process of launching a service called "Gnosis Praxis" that provides an easy dashboard of IT spend.
How do you feel about B'ham's tech scene?
The organization around a unified tech networking group has been non-existent for many years. I believe TechBirmingham is key in establishing a physical networking group for IT and IT professionals.
Anything else about you or your company you want us to share?
We've been a virtual, cloud based company since before it was cool.
Thanks so much for sharing, Doug! 
Follow BEK Networks online here:
www.beknetworks.com
View more blog posts by visiting TechBirmingham's full blog.