TechBirmingham thrives through its immensely talented and diverse group of member companies. Meet our Member Companies is an ongoing Q&A series highlighting this group of movers, shakers and makers in B'ham's tech industry.
Meet Tom Bates, President of Alabama Media Group. Tom is originally from New York and has been in Birmingham for one year. Read on to learn more about Alabama Media Group and the great things they are doing in Birmingham and beyond.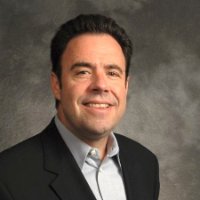 Hi Tom! Let's get started — Tell us more about Alabama Media Group.
Alabama Media Group is a digital media company that operates AL.com, one of the country's largest local websites, produces television and video programming, and publishes Alabama's three most prominent newspapers: The Birmingham News, The Huntsville Times and Mobile's Press-Register, as well as Birmingham magazine and The Mississippi Press. The company also offers digital marketing solutions – including audience targeting, search engine marketing and social media optimization; plus creative services, data analytics and experiential marketing.
Alabama Media Group is part of Advance Local, a leading media company comprised of 12 local affiliated news and information websites that rank #1 among local media in their respective markets and more than 30 affiliated newspapers known for their award-winning journalism. Advance Local is part of Advance Publications, along with Condé Nast and American City Business Journals. 
What do you think is the biggest misconception about your industry?
We hope that business owners and corporate decision-makers will recognize the power of digital media as a force for good to ensure we have an informed public and businesses with a desire to really connect with their customers wherever they are, right in the moment.
What exciting news or product/service announcements does your company have on the horizon?
We recently launched a new company website: www.alabamamediagroup.com
How do you feel about B'ham's tech scene?
We are incredibly proud of the work taken place throughout the Birmingham region, especially at Innovation Depot and UAB. We believe our community is well-positioned to attract the type of talent required to keep people connected here.
Thanks so much for sharing, Tom! 
Follow Alabama Media Group and Tom online here:
www.alabamamediagroup.com
www.facebook.com/ALABAMAMEDIAGROUP/
twitter.com/almediagrp
www.linkedin.com/company/alabama-media-group
www.linkedin.com/in/bates
View more blog posts by visiting TechBirmingham's full blog.