With a staff of only three employees, TechBirmingham relies heavily on volunteers and interns to help make the association a success for its members and the tech community. This summer, John Mark Norton is serving as an intern with us and we thought you might like to learn a little more about him!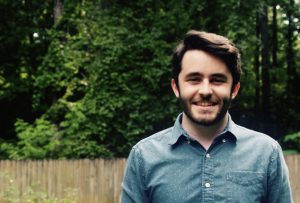 Name: John Mark Norton
Age: 20
Always lived in Birmingham?: Yes
Education: Junior Marketing major at the University of Alabama in Huntsville
Why Marketing?
Communities have always been a large influence in my life. Having been apart of many different communities, I can distinguish many differences made in my life via these communities. To me marketing is more than just advertising a company. I see marketing as a chance to generate an excitement for something among a group of people and create communities surrounding them. Any group of people with interests in the same areas always seem to find each other and create prosperous friendships that can last a lifetime.
What do you want to get out of this internship?
When starting this internship I had no idea what to expect. I had never been exposed to anything outside of school or a summer job, so I was ready to jump in and learn what I can. I have learned so much with my time at TechBirmingham, from learning how to work in a company on a day to day basis, to learning the in's and out's of the tech scene in Birmingham. One of the most valuable things I have learned however, is the flow at which a company runs. Having a glimpse at what the future is bringing my way is incredibly motivating.
What's your favorite part of the internship?
One of my favorite parts of the internship is definitely being able to maintain content on the blog. Being able to introduce new member companies, along with providing information on what is coming up with TechBirmingham, is a huge job and I am proud to be responsible for it. Another one of my favorite parts is attending events and photographing them. I enjoy being able to see all of these amazing events and meet all the people who make them possible.
What career do you plan to pursue?
Seeing what it takes to get a startup going and then seeing what it can become has sparked interest for me in starting my own business. I foresee myself working in marketing somewhere out of college to get a foundation of funds for a startup. My father and I are both guitar players, we play at our respective churches and have seen first hand the communities that have been built around church worship teams. My father and I have also always wanted to start up a music shop. Until this summer it was more of a dream but now it is starting to become a reality. My goal would be to start a music shop selling various equipment but specializing in guitars. My goal then would be to build a community of musicians around the company inspiring people to become the best musicians they can be, while also making friends along the way. To me life is only as good as the people around you.
Hobbies?
I am a musician, I play guitar and then dabble into any other instrument I can get my hands on. I also love photography, writing, and the outdoors. My favorite way to combine the outdoors with photography is cars. Cars have been a huge obsession of mine for as long as I can remember. Driving has always been a great escape for me. When I'm not trying to escape, I love to attend car shows with my friends and take pictures. I also enjoy running, movies, and coffee.
View more blog posts by visiting TechBirmingham's full blog.