Please welcome the newest member to the TechBirmingham family, Christina Smith. Christina is our STEM Programs Administrator. Check out this profile on her and her role with TechBirmingham!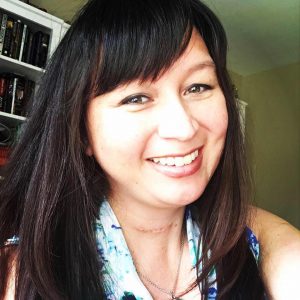 Name: Christina Smith
Job Title: STEM Programs Administrator
Have you always lived in Birmingham?: No, I moved here 3 years ago from Colorado, but I grew up in Lake Forest, California
Education: B.A in English Literature from Concordia University, M.A. Theological Studies Gateway Seminary
Give us a little bit of your career background: I started out working in churches to pay my way through college, and it turned out that I was really good at event planning and creating programs for families and children that centered around building community. After starting a family, I did that off and on, and realizing several years ago, I really wanted to branch out into a completely different field…TECH. I started learning how to "code" with CodeAcademy, FreeCodeCamp and joined the local chapter of Women Who Code and have been learning Python.
Tell us more about your role with Tech Alabama: I will be supporting the various STEM programs and doing the behind the scenes work to make them run smoothly.
What interested you about working with TechBirmingham?: I love the idea of building a better tech community here in Birmingham and how this organization is striving to create an environment for members of the tech community to thrive. It isn't exclusive to adults, TechBirmingham and Tech Alabama are reaching children and giving them access to information and technology that will shape their future.
Tell us more about your life outside of work. Hobbies, Family, Etc.: I am married and have four incredible children. When I am not chasing them, I am learning how to program, I love to read an intriguing novel, attempt to recreate a masterful meal I see in a magazine, or try something I never tried before.
Thank you, Christina. Welcome aboard!
View more blog posts by visiting TechBirmingham's full blog.