Birmingham Innovation Week has officially started.  As if the excitement surrounding the solar eclipse was not enough,  we still have 4 more days of informative, exciting and innovative events focused on showcasing, facilitating and encouraging innovation in Birmingham.
On Tuesday, August 22nd, there is a full line-up of events, including the Innovation Week Edition of TechTuesday, Startup Drinks, and the Bold Speaker Series.
You can see the full Innovation Week schedule HERE.
If you are looking for something different, check out Tech Innovation in Hospitality- A Panel Discussion led by Delect Technologies at Cahaba Brewing Company from 4:00 – 6:00 pm.
We caught up with Serge Amouzou, Founder and CEO of Delect, to learn more about the event, the service Delect provides and his thoughts on Birmingham.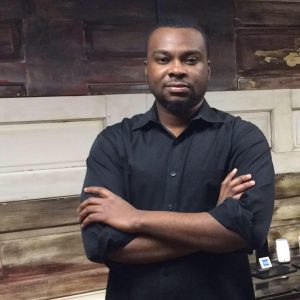 What can attendees expect to learn from this event?
Attendees will learn about changes in technology and tools restaurateurs are making available to better serve consumers. Attendees will also learn what restaurateurs are doing to keep up with the growing restaurant scene in Birmingham and technology that is helping them keep up with the changes.
What are your thoughts on Birmingham's growing food and beer scene and how it can help spur growth in the tech sector?
As the restaurant scene grows, there is fierce competition for restaurateurs because people now have many choices on where to go to eat. The growing food scene allows for growth in the tech sector where we can now predict consumer behavior and allow restaurants to target consumers based on their eating preferences. Because of the spur in growth, restaurants rely on technology to run efficient operations that help to also bring in consumers.
What about Delect do people need to know?
Delect mobile app helps consumers find restaurants based on location and eating preferences. At restaurants and bars, Delect helps consumers pay from their mobile phones. Consumers can tell waiters/servers they're on Delect and do not have to wait for bills. Additionally, Delect helps consumers split bills once they're confirmed with the waiter.
Delect provides iPad point of sales systems that enable restaurants to manage marketing, operations, enable mobile payments, take orders for delivery and in-house dining, and reservations.
Why are you growing your company in Birmingham?
Birmingham is a growing restaurant and tech city. As a company that went through the Velocity Accelerator, a program by the Innovation Depot, we feel the community is invested in seeing us grow through investments and a growing tech workforce, as a result, we decided to grow the company in Birmingham.
To register for the event or to get more details go HERE.
View more blog posts by visiting TechBirmingham's full blog.